SNUFFLE GARDEN "EY ZHN"
Welcome to one of the first Snuffle Gardens in Greece!
"EY ZHN" (pronounced ef zin) is Greek for well-being.
We hope our snuffle garden will contribute to calmer, happier and more fulfilled doggies.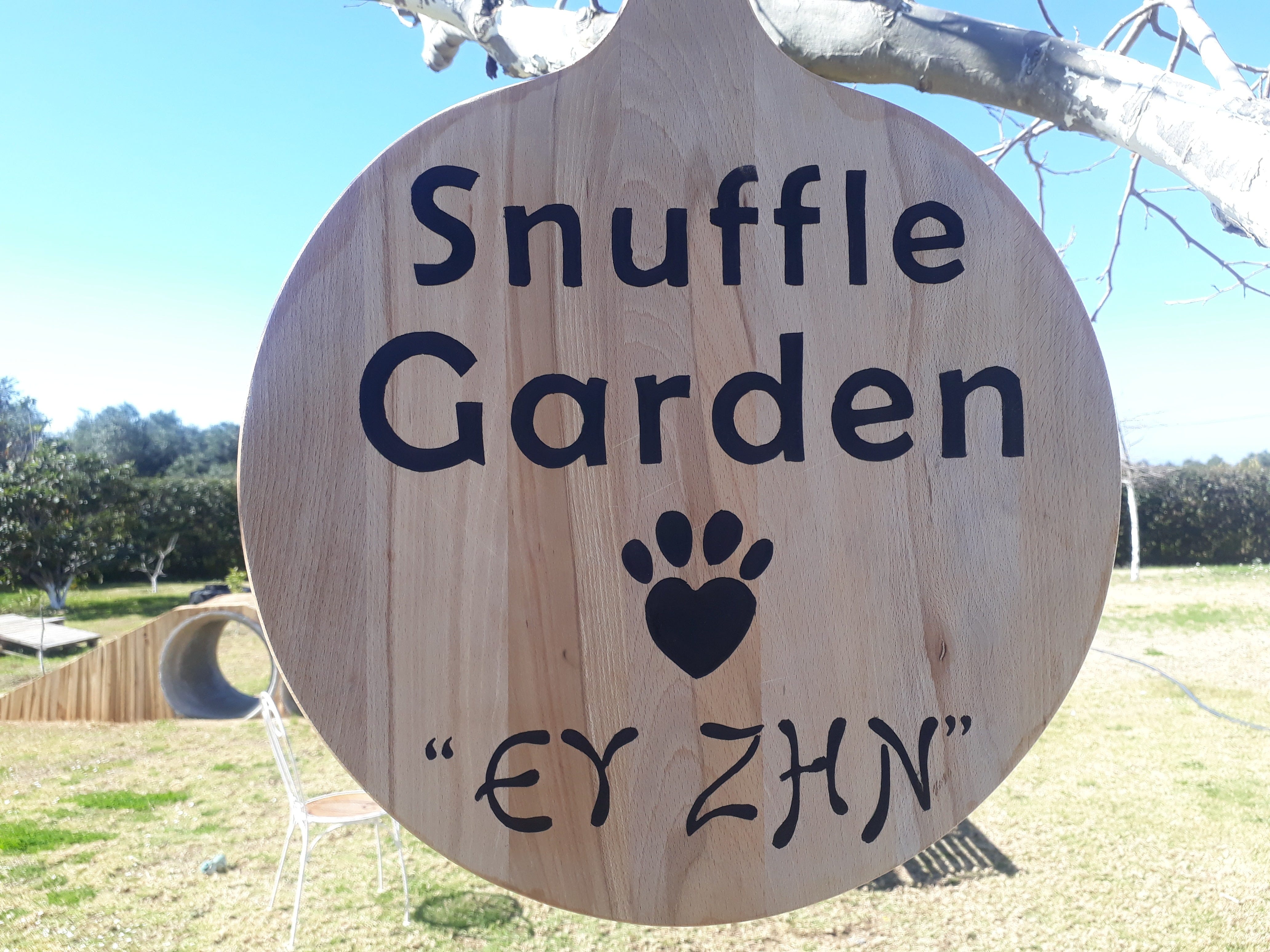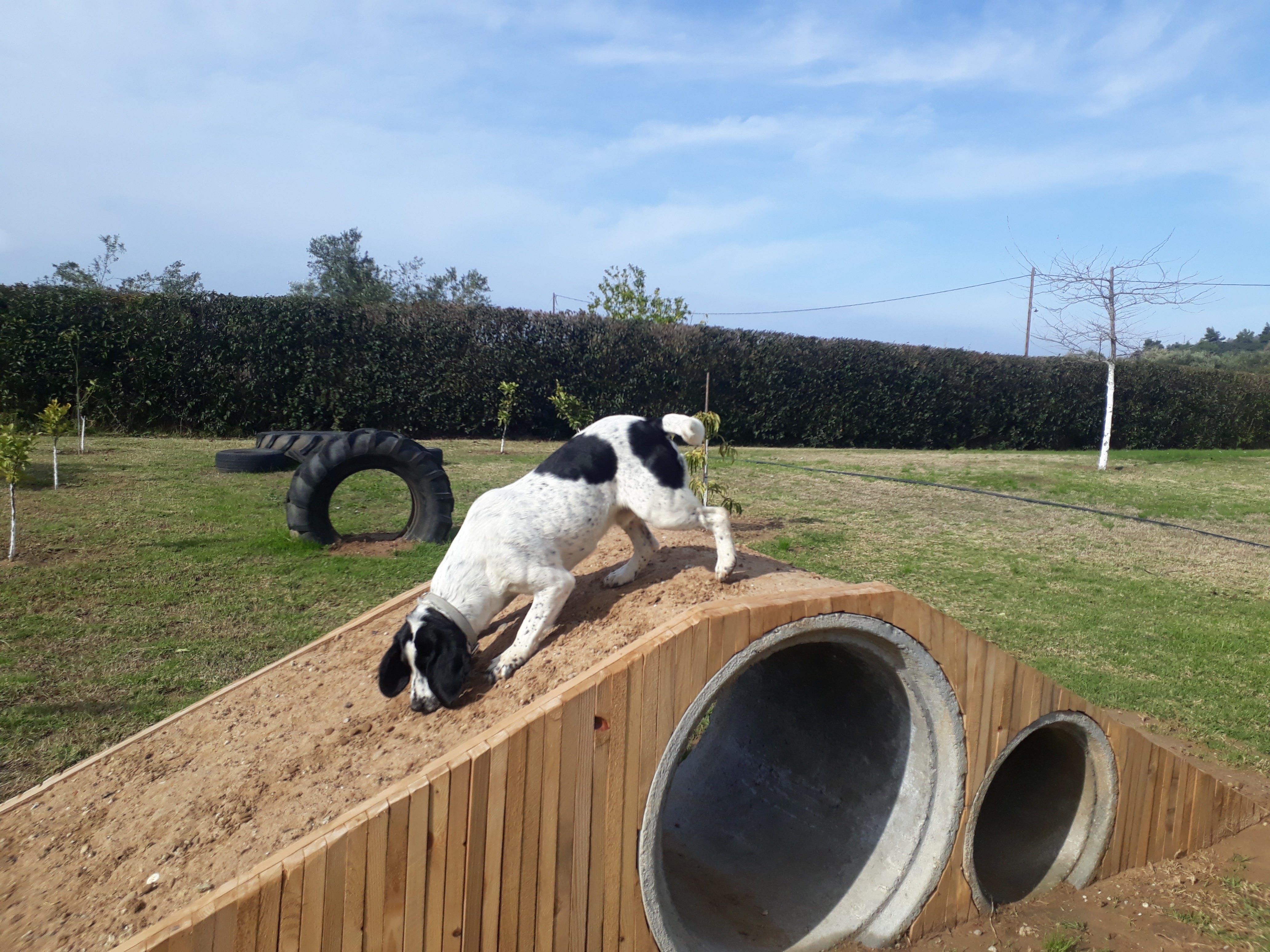 What is a Snuffle Garden?


A Snuffle Garden is any enclosed and safe garden that provides your dog the freedom to be curious and explore at their own pace by doing what dogs do best: SNIFFING
Providing your dog to take his time and sniff has many positive effects on its physical and mental wellbeing. SNIFFING is how your dog "sees" the environment. SNIFFING releases hormones that have a calming effect on your dog's brain.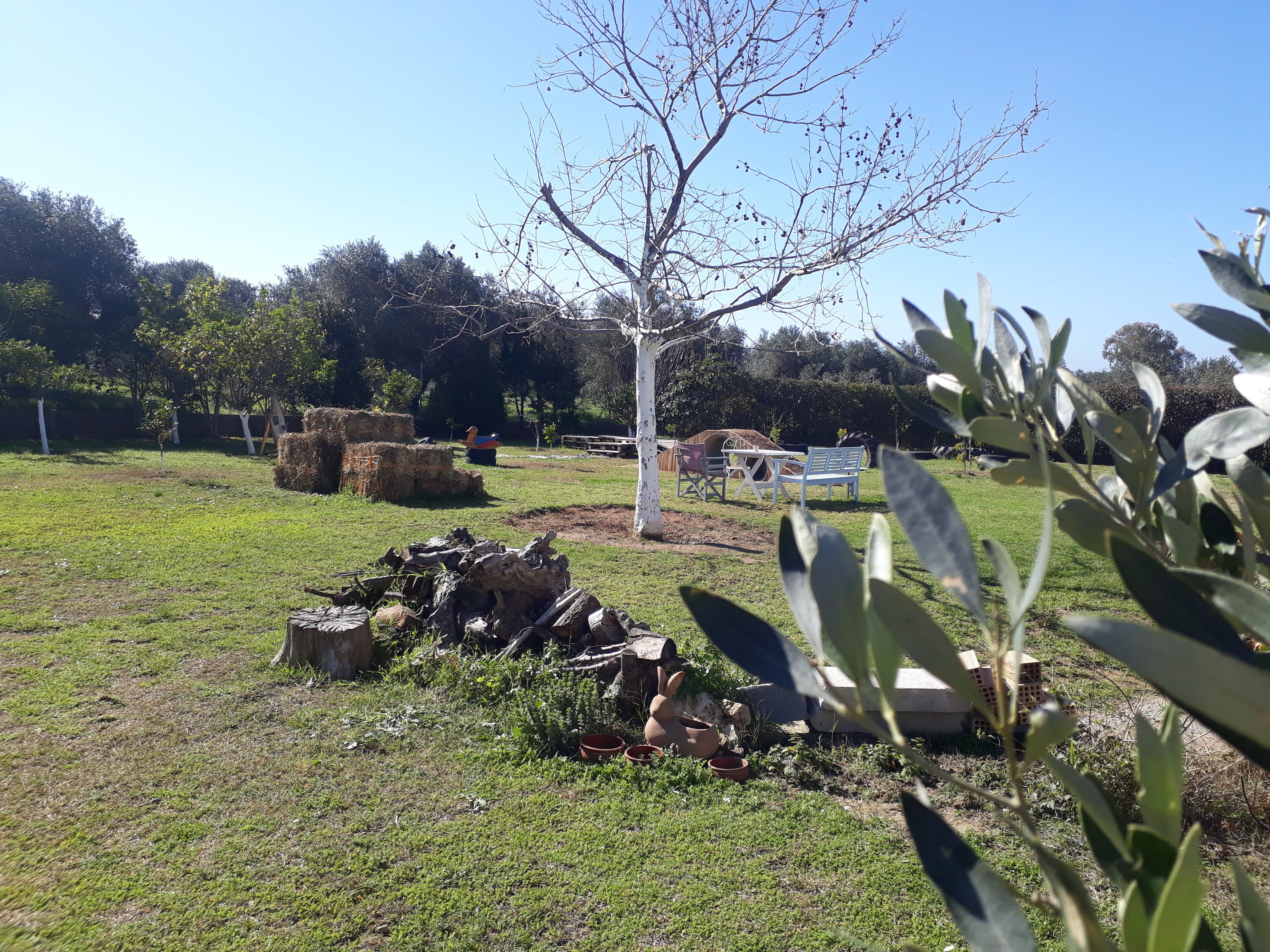 Philosophy behind the Snuffle Garden Project
Our snuffle garden "EY ZHN ", is situated in the village of Leventochori in West-Peloponnese (Greece). Our garden is a member of "het Snuffeltuineninitiatief Nederland, Belgie en Griekenland" (Snuffeltuinen.jimdofree.com).
Snuffeltuin is the Dutch word for snuffle garden. The representative of "the snuffle garden project" in Holland is behaviorist and natural dog trainer Birgitta Geerlings. Through the "Snuffeltuinen initiatief", she aims at creating a network of "like-minded dog loving" garden owners who would like to provide a safe environment where other dogs can come and use their "superpower", namely their NOSE. The purpose of all these like-minded people is to improve the well-being of dogs. One of a dog's strongest needs is sniffing at its own pace in order to explore new surroundings. A snuffle garden is the ideal safe environment to give your dog this opportunity.
All dogs are welcome !
Shy and timid dogs, rescue dogs, stray dogs living in a shelter, dogs with a strong hunting instinct, dogs living in the city, senior dogs, young dogs and puppies!
The admission to a snuffle garden is free. However, since we would like to help improve the quality of life of the stray doggies as well, there is the opportunity to make a donation.

The donations are for Stichting for the Strays - Paws of Greece. Their website is www.adopteereenhondfts.nl
Visit us together with your furry friend
If you would like to visit us please send a message through whatsapp to (0030) 6946055696